NZ Maths Symposium Winners
---
Great to see so many of you at the April / May Maths Symposiums.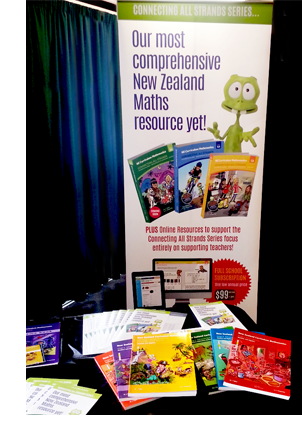 Caxton Educational was at 5 of the 6 symposiums. We had 2 competition draws running at the symposiums. One was drawn on the day from all the delegates -
the other was drawn after the events.

Many of you entered your names into the special draw. The winners are...
Wellington Symposium: Anne-Marie Kay, Trentham School
Hamilton Symposium: Gillian Ball, Ruawaro Combined School
Whangarei Symposium: Grant Smith, Whangarei Intermediate School
Tauranga Symposium: Kylie Forsythe, Mt Maunganui Intermediate School
Auckland Symposium: Anjila Kumar, Glenbrae School
(Sorry Palmerston North - we will try to make yours next time)
Congratulations all of you. You should receive your pack in the next week.
Interested in finding out more about the resources we had on display at
the symposiums?
Simply call 0800 628 474 or email mel@caxed.co.nz) and we will contact
you back.