School Demo's - Latest NZ Maths Resources
---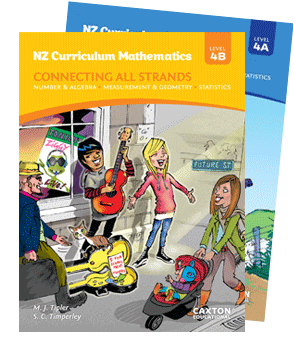 Caxton Educational is visiting schools to help mathematics teachers view and trial their latest student and teacher maths curriculum resources, "Connecting all strands". Just released in Feb 2014 - Level 4B Student Resource NZ Maths Book works in partnership with Level 4A (Student Books and Teachers Online Resources) and fully covers and connects all strands of the latest New Zealand Curriculum Mathematics.
The demo's normally start at 4pm and are finished by 4.45pm, but we are happy to discuss other times to suit you better. Email nigel@caxed.co.nz if you are interested in hosting one of these coffee and cake events.
FREE COFFEE & CAKE AFTERNOONS...
Simply contact us and we will endeavour to make arrangements to visit your area, on a day and time that suits.
(Phone 0800 628 474 or email nigel@caxed.co.nz) and we will contact you back - or in the event that a time isn't suitable we will let you know when the next webinar event is available.