Connecting All Strands
Level 2A and 2B Extra Tasks are GO!
---
We are so excited to announce that the Level 2A and 2B Extra Tasks for Caxton Educational's NZCM Connecting All Strands series are now complete and published free online for users of the series. Following the publication of the student texts in 2017 and 2018, the Extra Tasks add more excellent activities to the already high-quality tasks featured in the books.
The latest additions to the Connecting All Strands Online Teacher Resources are perfect to use as extension or extra practice. Year 3 and 4 teachers, along with educators who are providing revisioning for their students, will be amazed at the 245 Extra Task PDF sheets. Each and every chapter in the textbooks is covered with supporting extra tasks online.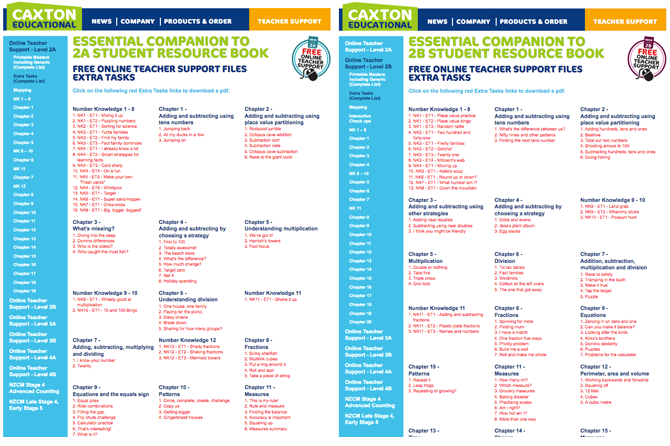 Many, many thanks must be extended to the lead author of our Level 2 Online Teacher Resources, Jenny Holland. The incredible amount of work she has contributed to the series cannot be understated. Beginning as a teaching consultant for the NZCM series Stages 4 and 4-5, she then expanded into writing for the series' Level 3B and Level 2 books.
Jenny has had many years of experience teaching in classrooms from years 1-4. She took part in the Ministry of Education's ENP and ANP professional development, and more recently, the Accelerated Learning in Mathematics (ALiM) and Mathematics Support Teacher (MST) initiatives. Jenny spent several years working with small withdrawal groups to accelerate learning for students in Years 4-6 who are struggling to make progress in mathematics. Jenny has a Post-Graduate Diploma in Mathematics Education and recently completed a Master in Education (Professional Learning) at Waikato University with first class honours.
To access these resources, please create an account, then click the Teacher Resources link in the upper right box.